Our Dental Technology
Investing in the latest dental technology allows us to improve our dental services by making dentistry more comfortable and less invasive. It helps improve accuracy in diagnosis and treatment, reduces your time in the dental chair, and allows us to educate you visually by using our show and tell approach.
Image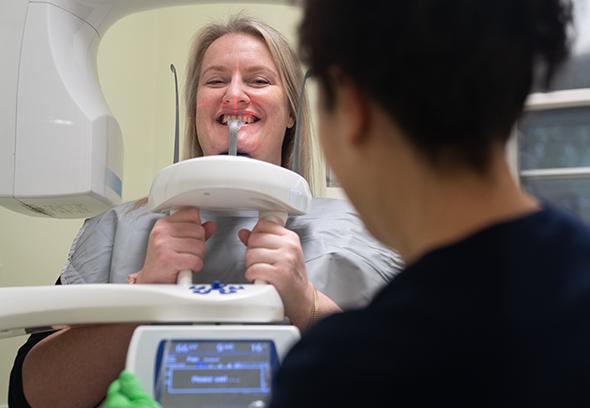 3Shape Trios 4 Intraoral Scanner
Our scanner lets us take a 3D impression of your teeth without messy impression trays. These digital-based impressions are not only more comfortable for our patients, they allow for a more accurate diagnosis and fit when doing restorations such as crowns, bridges and dental implants and veneers.
Diagnodent
This laser examination pen like device is used to detect small lesions at their earliest stage. With it we can effectively detect and measure tooth decay allowing us to diagnose, treat, and prevent tooth decay more effectively. Early detection and prevention allows you to treat your teeth before more serious interventions are necessary.
Cascade White Air Purifier and Vac Stations
Safety is always a top priority. Our indoor air purification system produces hospital grade surgically clean air by removing pathogens, allergens, and other pollutants. Dental Vac Stations are also set up chair side, to remove aerosols from the air during dental procedures.
Panoramic and Digital X-Rays
Our hospital grade panoramic and digital X-ray systems produce high-definition X-ray images that use a fraction of the radiation used by traditional X-rays. These xrays can detect disease, damage, and decay that would otherwise be undetectable to the naked eye allowing for a more accurate diagnosis, treatment, and early intervention.
Image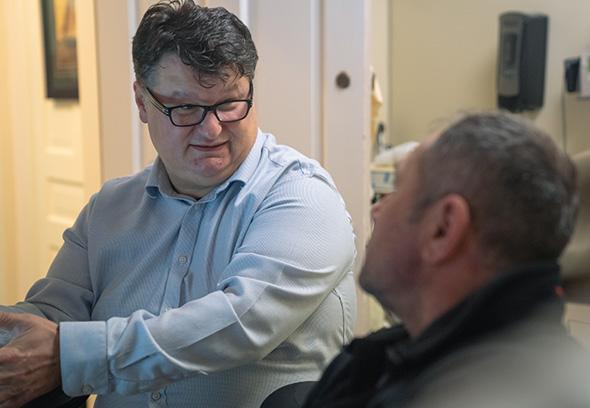 Financial policy
Payment is due at the time of treatment. Dental financing is also available through Dental card. If you have questions about financing or need to make payment arrangements please speak to a member of our front desk team prior to scheduling your appointment.
Dental Card Financing - Get the care that you need, when you need it the most.
Special financing every time you use it.
Low monthly payment options.
No up-front costs or pre-payment penalties.
Insurance
Your insurance coverage is between you and your insurance company. Please note that you are responsible for your treatment costs. This includes any costs not covered by your insurance.